Building the Mystic River Bridge
18 Jul 2022
Community Interest, Tourism
The blast of a fire whistle echoed through downtown Mystic, setting in motion an event the village had long awaited.
On the Groton side, a delegation of officials set out from the Mystic Hook and Ladder Co., while in Stonington, another contingent left the B.F. Hoxie Engine Co. The two groups, sporting silk hats and led by brass bands, were soon on Main Street, facing each other on opposite approaches to the Mystic River Bridge.
More Topics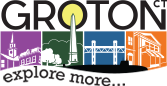 Chelsea Groton Bank has been ranked the #1 bank in Connecticut on the Forbes list of Best-In-State Banks 2022. This prestigious award is presented by Forbes and Statista Inc., the world-leading statistics portal and industry ranking provider. The awards list can currently be viewed on the Forbes website. Forbes...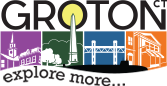 Artist Helena Chastel gets some help from Alex Page, both of New York, as they work on installing her piece "Chameleon" along the path at UConn Avery Point in Groton Monday, July 11, 2022. The piece is made of welded corten steel. Click here for the full article
Mystic — When Rod Coleman was in elementary school and his family was getting ready to move from Navy housing in Groton to California, his parents' car pulled up to the Mystic River bascule bridge. That's when he saw it go up for the first time. He remembers asking his mother, "What is that?"  She told him it was the drawbridge. "I'm...