Mystic, Connecticut - Could You live Here?
By night, the river glides through the heart of Mystic in silence. It's dark and mysterious, with a moody quietude that makes it easy to imagine tall ships sailing the narrow waterway out to the harbor and beyond. But tonight is different. On this late November evening, the river blazes with boats, tall and small, roped with brilliance, and fireworks flare overhead. Mystic's Holiday Lighted Boat Parade bedazzles the darkness. The riverbank is thronged, the community streaming together from all directions, parents hoisting children onto shoulders, to gape at the luminous beauty.
More Topics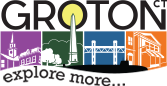 General Dynamics Corp. 's GD business division, Electric Boat, recently secured a modification contract for providing fiscal 2018 lead yard services and development studies and design efforts for Virginia-class submarines. Majority of the work related to this deal will be carried out in Groton, CT. Click here for the complete article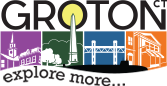 FOR IMMEDIATE RELEASE December 2017 GROTON, CT -- The newly created Groton economic development website offers a full suite of business assistance resources and comprehensive business information. Investors, businesses and new residents can visit http://exploremoregroton.com to access the available assets. Groton economic developers want to attract new businesses, entrepreneurs and residents t...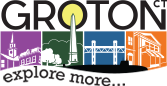 Walking into Alex Eames and Mary Heneberry's recently purchased house in Salem, two things are immediately apparent: The home has been heavily renovated since its 1960 construction, and these changes are too unique to be found elsewhere on the market. Most striking is the kitchen floor, made of brick. Other renovations include...