Passport to Connecticut Libraries
Several area libraries will be participating in the "Passport to Connecticut Libraries" program during the month of April. A Connecticut Library Association initiative, the Passport program encourages residents to visit their local libraries and others around the state, learn about the programs and other services available, and appreciate each library's special quirks.
More Topics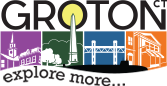 Click here to see some photos form the Mystic Irish Parade held on Sunday, March 25th.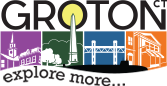 Inspired by an early March meeting among several police chiefs and U.S. Sen. Richard Blumenthal, Groton Town police have adopted a new policy regarding officer presence in schools. Called "Every School, Every Day," the approach is not altogether different from what the department already does. There's a resource officer...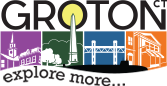 Kits that destroy prescription medications are now available in Groton to people who wish to keep their drugs out of the wrong hands but may not be able to get to drop boxes at the town's police stations for that purpose. The Groton Alliance for Substance Abuse Prevention, or...