On a crowded, humid Fourth, a quiet celebration anywhere but the beach
4 Jul 2018
Community Interest
Several dozen people were there when the first notes of the National Anthem began to drift through the quiet streets of Noank on Wednesday afternoon.
And they were almost all still there two hours later, when the Noank-Mystic Community Band ended their concert with a lively version of John Philip Sousa's "The Stars and Stripes Forever."
More Topics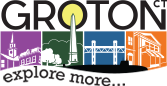 Groton held its annual Independence Day Parade on July 4th.  Click here for full article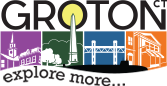 On a Friday night in May, Mystic is brimming with visitors and locals. The streets are beginning to feel congested by the drawbridge and the inauguration of seasonal construction. But tucked away from the bustling streets is a small, quaint space to have a beer. Quietly positioned in the...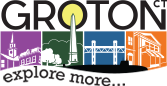 On Connecticut's southeastern coast, along either side of the picturesque Mystic River, the village of Mystic holds a deserved reputation as a relaxed, family-friendly destination. The downtown area is busiest in the summer, but it's not hard to find peaceful and scenic spots — or a great meal —...