Attracting Business Investments to Connecticut
In this episode of CERCONOMY, CERC team members Jason Giulietti and Erron Smith talk about the ways Connecticut is working to attract international and domestic businesses to the state. Through a collaborative relationship with The Connecticut Department and Economic and Community Development, CERC works to coordinate partner organizations to work with interested companies and provide services for a successful new location – or relocation – in Connecticut.
More Topics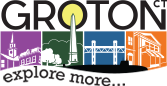 Groton, Connecticut is an ideal place to call home because it's a perfect blend of small-town living and big-city possibilities. Whether you want to live by the beach, in a historic neighborhood or in a downtown apartment, Groton has it all. Being located near rivers and several parks means there's...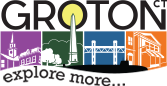 In this episode, Courtney Hendricson, CERC's VP of Municipal Services, shares the CERC definition of local economic development – retention, expansion, attraction, and creation. Learn ways that a town's elected officials can be doing all four economic development components within the context of community character.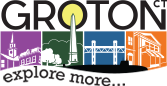 The state Department of Transportation said it plans to close the sidewalk on the Gold Star Memorial Bridge between New London and Groton for about 10 weeks, starting Aug. 13, for a significant repair project. "The extent of the repairs necessary for the sidewalk are larger in scope than originally anticipated," DOT...