With the crack of a champagne bottle, UConn research vessel officially back in business
14 Sep 2018
Maritime Industry
With the crack of a champagne bottle, the Research Vessel Connecticut is officially back on the water.
The University of Connecticut boat, which last year underwent a monthslong, $2.5 million makeover to make it suitable for longer research trips and more people, has been operational for nearly a year, taking students and scientists from UConn, National Oceanic and Atmospheric Administration and other organizations to do research in the Long Island Sound.
But a ceremony Thursday, complete with speeches, a champagne bottle broken against the hull and a tour of the boat, made it official — the equivalent of the ceremony in a Navy ship's life that is "the day it comes to life," said state Rep. Mike France, R-Ledyard.
More Topics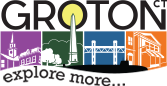 Quick, think of a big U.S. trading partner. Now think of a strategic ally that buys a lot of defense equipment from the United States. Australia most likely doesn't come to mind right away. But it does for U.S. Rep. Joe Courtney, D-2nd District, and it does at Thinklogical,...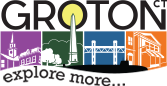 General Dynamics' (NYSE: GD) Electric Boat business has received a $480.6M contract modification from the U.S. Navy to support the construction for the lead Columbia-class ballistic missile submarine in fiscal years 2019 and 2020. Click here for the full article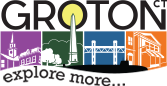 Residents Still Have Concerns, Ranging from Healthcare Costs to Job Prospects Connecticut residents are increasingly upbeat about the state's economy, expressing more optimism about business conditions and the prospects for an improving economy than has been seen in years. Nearly 8 in 10 residents (77%) say overall business...