Thames River Heritage Park Awarded 'Best Historical Attraction' by CT Magazine
New London, CT – The Thames River Heritage Park has been awarded "Best Historical Attraction" in the state by CT Magazine.

The Park is a collection of national and historic sites along two shores of the Thames River linked by a water taxi that tell the stories that shaped our nation and our region during the past 400 years.
More Topics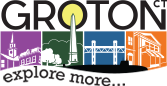 Quick, think of a big U.S. trading partner. Now think of a strategic ally that buys a lot of defense equipment from the United States. Australia most likely doesn't come to mind right away. But it does for U.S. Rep. Joe Courtney, D-2nd District, and it does at Thinklogical,...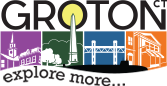 General Dynamics' (NYSE: GD) Electric Boat business has received a $480.6M contract modification from the U.S. Navy to support the construction for the lead Columbia-class ballistic missile submarine in fiscal years 2019 and 2020. Click here for the full article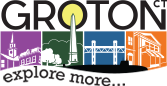 With the crack of a champagne bottle, the Research Vessel Connecticut is officially back on the water. The University of Connecticut boat, which last year underwent a monthslong, $2.5 million makeover to make it suitable for longer research trips and more people, has been operational for nearly a year, taking...