Gov. Lamont Announces New Construct for State's Aggressive Economic Development Strategy
New Public-Private Partnership will Recruit and Retain Businesses; Names New Commissioner of DECD and Senior Economic Advisor
(HARTFORD, CT) – Governor Ned Lamont unveiled key components of his vision to transform the state's economic development strategy: aggressive business recruitment; collaborative work across agencies to better support existing businesses and onboard new ones; as well as a strategic and long-term economic policy focus, including in the important area of opportunity zones. To execute on this vision, Governor Lamont is nominating David Lehman, a partner with Goldman Sachs, to serve in dual roles as the Commissioner of the Department of Economic and Community Development (DECD) and as the Governor's Senior Economic Advisor.
In addition, Governor Lamont announced that two of Connecticut's principal economic development entities – the nonprofit Connecticut Economic Resource Center, Inc. (CERC) and DECD – will form an innovative public-private partnership known as the Partnership to Advance the Connecticut of Tomorrow (PACT). Through this collaboration, CERC will function as the outward-facing recruitment arm on behalf of the state, and DECD will continue to support, promote, and advocate for existing businesses while also serving as the central resource to help new businesses navigate state and local government to minimize lag time, enhance services, and expedite relocation. As part of his mandate, Lehman will ensure tight alignment between CERC and DECD.
More Topics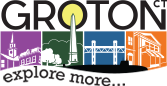 Money.com released their 20 Best places to go in 2019 and Mystic has made the list. Click here to see the full listing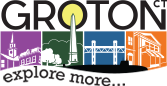 Economic growth in Connecticut picked up speed in the third quarter of 2018, coming in at an annual 3.3 percentage rate, faster than during the year's previous two three-month periods, the U.S. Department of Commerce reported Tuesday. Connecticut ranked No. 21, out of the 50 states, in the July-to-September period...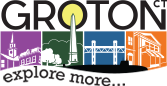 The 76-year-old original span of the Gold Star Bridge is about to get a $300 million-dollar makeover. That commitment was made on Tuesday by Governor Ned Lamont, not only as a safety project, but a jobs generator. This northbound side is showing its age. Chunks of concrete are...