U.S.: Economic growth in Connecticut warmed up last summer
4 Mar 2019
Economic Development
Economic growth in Connecticut picked up speed in the third quarter of 2018, coming in at an annual 3.3 percentage rate, faster than during the year's previous two three-month periods, the U.S. Department of Commerce reported Tuesday.
Connecticut ranked No. 21, out of the 50 states, in the July-to-September period.
More Topics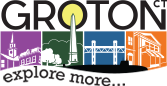 Money.com released their 20 Best places to go in 2019 and Mystic has made the list. Click here to see the full listing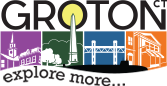 New Public-Private Partnership will Recruit and Retain Businesses; Names New Commissioner of DECD and Senior Economic Advisor (HARTFORD, CT) – Governor Ned Lamont unveiled key components of his vision to transform the state's economic development strategy: aggressive business recruitment; collaborative work across agencies to better support existing businesses and onboard...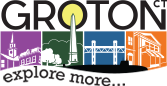 The 76-year-old original span of the Gold Star Bridge is about to get a $300 million-dollar makeover. That commitment was made on Tuesday by Governor Ned Lamont, not only as a safety project, but a jobs generator. This northbound side is showing its age. Chunks of concrete are...