Manufacturers Make Their Case at the State Capitol
The last thing that Chris DiPentima, president of Pegasus Manufacturing in Middletown, wants is more government.
Nonetheless, DiPentima appeared before the state legislature's Manufacturing Caucus Jan. 29 and urged lawmakers to expand government—if only by one position. "We don't need to grow government," DiPentima said, "but we do need someone to own manufacturing in the state of Connecticut."
That's why he, and representatives of the state's major manufacturing organizations—now aligned under the new Connecticut Manufacturers' Collaborative—are calling on the governor and the legislature to create a cabinet-level manufacturing secretary post.
More Topics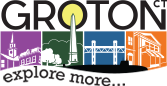 Money.com released their 20 Best places to go in 2019 and Mystic has made the list. Click here to see the full listing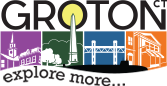 New Public-Private Partnership will Recruit and Retain Businesses; Names New Commissioner of DECD and Senior Economic Advisor (HARTFORD, CT) – Governor Ned Lamont unveiled key components of his vision to transform the state's economic development strategy: aggressive business recruitment; collaborative work across agencies to better support existing businesses and onboard...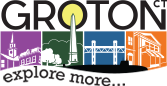 Economic growth in Connecticut picked up speed in the third quarter of 2018, coming in at an annual 3.3 percentage rate, faster than during the year's previous two three-month periods, the U.S. Department of Commerce reported Tuesday. Connecticut ranked No. 21, out of the 50 states, in the July-to-September period...