Ready for some gouda news? Mystic Cheese Company cafe/shop opens in Groton
19 Mar 2019
Small Business
Tucked away in the business park across from the airport, you can sit down on a Saturday afternoon to eat a cheese board — with cherry jam, Marcona almonds and more — while peering into the cheese cave where the Bowhead Blue is aging.
In a glass-walled room that is 52 degrees with 90 percent humidity, 1,500 pounds of blue cheese are ripening. The process started with 315 gallons of milk from River Plain Dairy in Lebanon and followed with pasteurization, salting and piercing 70 holes into each wheel.
More Topics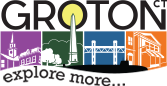 The Los Angeles class, fast-attack submarine U.S.S. Providence (SSN-719) returns to U.S. Naval Submarine Base New London after an eight month deployment in the European Command Areas of Responsibility. Click here to view the video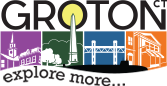 New Public-Private Partnership will Recruit and Retain Businesses; Names New Commissioner of DECD and Senior Economic Advisor (HARTFORD, CT) – Governor Ned Lamont unveiled key components of his vision to transform the state's economic development strategy: aggressive business recruitment; collaborative work across agencies to better support existing businesses and onboard...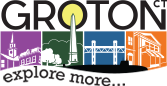 Eighty percent of state residents believe that overall business conditions in Connecticut will get better or stay the same during the next few months, and 77 percent say conditions are the same or better now than a few months ago, according to the latest InformCT Consumer Confidence Survey. That...