Connecticut Residents More Optimistic About State's Economy and Business Prospects, But Concerns About Jobs, Health Insurance Persist
Eighty percent of state residents believe that overall business conditions in Connecticut will get better or stay the same during the next few months, and 77 percent say conditions are the same or better now than a few months ago, according to the latest InformCT Consumer Confidence Survey.
That compares favorably with a year ago, when the numbers were 72 percent and 65 percent, respectively. And for the second consecutive quarter, 30 percent or more believe that business conditions will be better a few months from now, the first time that has occurred in four years of polling.
More Topics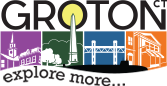 People in Connecticut go to school. And not just that, they are some of the most educated people in the United States––this, according to a study by WalletHub. The site ranked all 50 states by how educated each one is. Connecticut comes in at number four on the list. The...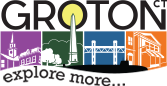 Big news! Going by third-quarter state gross domestic product data that were just released, Connecticut's economy is on track to grow more than 2 percent in 2018! That's … not much. But it's better growth than the state has seen in more than a decade. Click here for the full article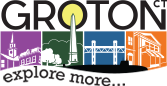 The Navy has chosen to award the maintenance contract for the Virginia-class attack submarine USS John Warner to Electric Boat, U.S. Rep. Joe Courtney announced Wednesday night. Courtney, D-2nd District, lauded the move. "Today's announcement by the Navy is another endorsement of the value that private shipyards contribute to...