Gov. Lamont Announces New Construct for State's Aggressive Economic Development Strategy
New Public-Private Partnership will Recruit and Retain Businesses; Names New Commissioner of DECD and Senior Economic Advisor
(HARTFORD, CT) – Governor Ned Lamont unveiled key components of his vision to transform the state's economic development strategy: aggressive business recruitment; collaborative work across agencies to better support existing businesses and onboard new ones; as well as a strategic and long-term economic policy focus, including in the important area of opportunity zones. To execute on this vision, Governor Lamont is nominating David Lehman, a partner with Goldman Sachs, to serve in dual roles as the Commissioner of the Department of Economic and Community Development (DECD) and as the Governor's Senior Economic Advisor.
More Topics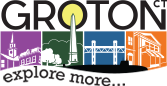 Eighty percent of state residents believe that overall business conditions in Connecticut will get better or stay the same during the next few months, and 77 percent say conditions are the same or better now than a few months ago, according to the latest InformCT Consumer Confidence Survey. That...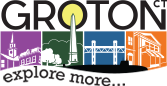 People in Connecticut go to school. And not just that, they are some of the most educated people in the United States––this, according to a study by WalletHub. The site ranked all 50 states by how educated each one is. Connecticut comes in at number four on the list. The...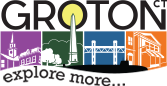 Big news! Going by third-quarter state gross domestic product data that were just released, Connecticut's economy is on track to grow more than 2 percent in 2018! That's … not much. But it's better growth than the state has seen in more than a decade. Click here for the full article