Submarine surge: Why the Navy plans 32 new attack subs by 2034
29 Mar 2019
Maritime Industry
Destroying enemy surface ships and submarines, "spying" close to enemy shores, bringing massive firepower to strategic areas and launching deadly undersea drones are all missions the Navy hopes to see more of in the future -- as the service plans to add as many as 32 attack submarines in just the next 15 years.
Overall, the addition of attack submarines represents the largest overall platform increase within the Navy's ambitious plan to grow the fleet to 355 ships.
More Topics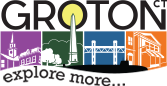 As cars drive passed on busy Fort Hill Road, sunlight streams through the floor-to-ceiling windows and into a sitting area with four chairs, a rug and plants. It's one of three sitting areas in Wildflower Salon, a setup meant to emphasize that the owners want you to stay and relax...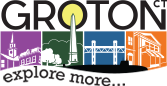 Friends, from left, Roger Stohlberg, Cody Lamprey and Evert McKee, all of Woodstock, kayak Thursday at Bluff Point State Park in Groton. "On a day like today, it's worth the drive," said Stohlberg, who said it's one of his favorite areas to kayak. Click here to view photos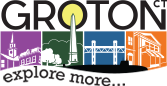 In a collaboration between town and city, officials this week announced local tech startup ThayerMahan as the preferred developer for the former Groton Heights School property. The school, which closed in 2007, is located in the City of Groton at 244 Monument St. The town received a $150,000 grant in December...