Electric Boat Receives Half-Billion-Dollar Award To Help Submarine Suppliers Expand
The Navy awarded General Dynamics Electric Boat nearly half a billion dollars to help shore up its submarine supplier base through equipment purchases and plant expansions.
The Department of Defense 2019 Appropriations Act included this money, aimed at addressing the health of the companies that supply Electric Boat with components and the lower-tier companies that supply the suppliers, according to the Navy.
The $497-million award is a modification of an existing contract for Electric Boat to build the Columbia-class ballistic missile submarines (SSBNs), the Navy announced Monday evening.
More Topics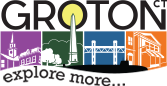 General Dynamics Electric Boat has been awarded a $497 million contract modification to support future ballistic missile submarines and the nuclear shipbuilding enterprise. The contract, announced Monday by the Department of Defense, covers expansion of the submarine industrial base to support development and construction of the Columbia-class fleet of...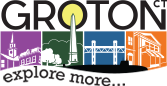 The Connecticut Airport Authority plans to sponsor a meeting with major businesses in the area, as it moves to step up efforts to restore commercial passenger service to the Groton-New London Airport, the head of the authority's board of directors said. CAA board of directors Chairman Tony Sheridan, also...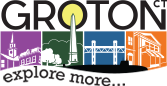 Groton — Students from Griswold Middle School were visiting the Submarine Force Library and Museum and Historic Ship Nautilus during a field trip. Read full article.