Connecticut: 10th Happiest State in the Nation. Really.
Happy is not often a word associated with residents of Connecticut. So it may come as a surprise to many that Connecticut is the 10th happiest state in the nation, according to a new analysis considering a range of variables. Categories from public safety to suicide rate, divorce rate to adequate sleep, volunteerism to hours worked were included.
In order to determine the happiest states in America, the financial website WalletHub compared the 50 states across three key dimensions: 1) Emotional & Physical Well-Being, 2) Work Environment and 3) Community & Environment. They evaluated those dimensions using 31 relevant metrics.
The top 10 "happiest" states were Hawaii, Utah, Minnesota, California, New Jersey, Idaho, Massachusetts, Maryland, Nebraska and Connecticut. Among the other New England states, Vermont was ranked number 20, New Hampshire at 22, and Rhode Island at 33.
More Topics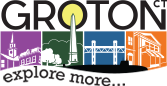 On Friday, a ceremonial groundbreaking will represent the start of construction of a facility that will help define the economy of Connecticut and southern New England for decades to come. The $800 million production facility for the Columbia-class submarine program is a generational enterprise that has and will employ...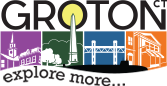 Groton — The crew members of the U.S. Navy Los Angeles-class attack submarine USS Toledo (SSN 769) were reunited Thursday, when the sub returned to the Naval Submarine Base in Groton. Click here for the full article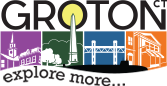 Celebrating the new Ella T. Grasso Technical High School building, Gov. Ned Lamont said Thursday that it's a remarkable time to be a student there. He encouraged students, during a ribbon-cutting ceremony for the new facility, to pursue a career they love and told them that they will acquire at Grasso Tech the extraordinary...