Norwich, Groton, North Stonington receive planning/development certifications
22 Oct 2019
Economic Development
Norwich, City of Groton, Town of Groton and North Stonington were among 24 cities and towns to receive the first certifications for best practices in land use and economic development by the Connecticut Economic Development Association.
The association announced its first certification accreditation process Monday. The certified cities and towns went through a "rigorous application review process" that required documentation of their procedures for development projects and consideration of their economic development strategy," the news release by the association stated.
More Topics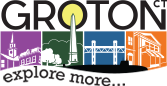 New signage was affixed to the Central Hall Block building Monday. Click here for the full article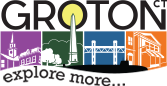 An art exhibition at the University of Connecticut Avery Point featuring work by Electric Boat employees will be open to the public and campus community from noon to 4 p.m. on Thursdays, Fridays, Saturdays and Sundays from Oct. 24 through Jan. 5, 2020 (excluding Nov. 28 and 29). Click here...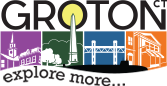 The former presidential yacht Sequoia, a National Historic Landmark that hosted presidential cocktail parties and sit-downs with world leaders under eight presidents, made a surprise visit to the Whaling City on Wednesday. The 104-foot "floating White House" was on its way from Maryland to a boatyard in Belfast, Maine,...