Presidential yacht Sequoia makes stop in New London
17 Oct 2019
Community Interest
The former presidential yacht Sequoia, a National Historic Landmark that hosted presidential cocktail parties and sit-downs with world leaders under eight presidents, made a surprise visit to the Whaling City on Wednesday.
The 104-foot "floating White House" was on its way from Maryland to a boatyard in Belfast, Maine, for a stem-to-stern, museum-quality restoration when it sought refuge from the upcoming storm.
More Topics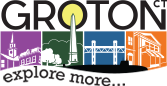 Farmtrue in North Stonington produces Ghee at its Route 2 studio. "It's used as a cooking oil," explained company co-founder Kim Welch. "It's great for digestion." The ayurveda lifestyle company founded by Welch, along with Lynn Goodwin, is one of several new businesses including Jovial Foods,...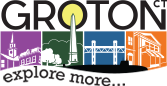 North Stonington and Groton saw the fastest economic growth from 2010 to 2018 in their respective size categories, according to the recently updated Connecticut Town Economic Indexes from the state Department of Labor. Click here for the full article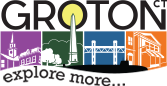 Ella T. Grasso Technical High School Senior Ramon Morales told Sen. Chris Murphy, D-Conn., during a roundtable on Tuesday that the school gave him the opportunity to further his career. Morales, who is in the electrical trade at the school, said that after graduation he plans to continue to be an apprentice and then apply the skills he's learned to...