CT back in top half of US for economic growth
Employees of the online jobs board Indeed at work in July 2019 in Stamford, Conn. Connecticut generated a 2.1 percent increase in economic growth in the third quarter, twice the rate of three months earlier and ranking in the top half of states nationally.
Connecticut generated economic momentum in the third quarter of 2019, just off the pace of New Jersey's expansion which led the Northeast, with both cracking the top half of states nationally.
Connecticut saw a 2.1 percent increase in its gross domestic product as estimated by the Bureau of Economic Analysis, with Texas tops nationally with 4 percent growth in GDP, Hawaii last at 0.4 percent and New York only a tick better with a 0.5 percent increase.
More Topics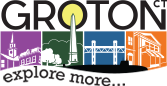 Several towns in southeastern Connecticut reaped the benefits of a portion of $9.1 million in state grants, awarded Monday, designating large swaths of land as open spaces. Locally, a combined $3,787,200 was awarded to various organizations to preserve and protect land as open space in Groton, Montville, East Lyme and...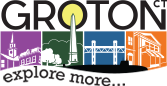 Connecticut is a top ten state to raise a family, a recent analysis has found. The state ranks 9th, and is one of four New England states earning a place in the top ten. Massachusetts ranked number two, Vermont was fourth and New Hampshire was fifth. Rhode Island was 14th and Maine was...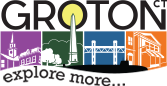 A new ranking lists Connecticut as one of the top states to raise a family. The analysis by WalletHub, a personal finance website, named Connecticut as the 9th best state to raise a family. Four of six New England states made the top 10. Read full article.