Food donations keep coming for health care workers
15 Apr 2020
Community Interest
Tuesday evening, Carlos Amaral, who owns the Domino's pizza franchise in New London, pulled his blue Subaru up to the emergency room entrance at Lawrence + Memorial Hospital.
Wearing masks, he and his brother Nuno got out and placed a stack of free pizzas on a wheelchair, which a group of nurses then brought inside.
Every few days over the past three weeks, Amaral, Nuno and their other brother Paul, who own Domino's franchises in Westerly, Groton and Mystic, have been doing the same thing at Westerly Hospital and Pequot Health Center in Groton.
More Topics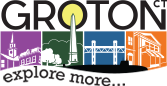 Joshua's Limousine isn't closed but there aren't many people looking for limo rides when both casinos are closed, the 38 proms on the books for April have been canceled and May weddings have been postponed. Gary McKeon, owner of the Gales Ferry-based company, said Thursday that Joshua's did two...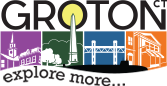 With restaurants prohibited from doing dine-in business during the COVID-19 pandemic, venues in southeastern Connecticut are trying to make a go of it with takeout. Several restaurant owners discuss how business is going —and what adjustments they have had to make. Click here for the full article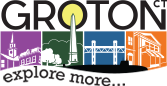 With restrictions and building closures in place, town employees and first responders here say they missed their daily interaction with the community. So to reach them, they created a video to send a message that people are not alone. Click here for the full article