Restaurants without outdoor seating quickly improvise
The state is allowing outside dining as of Wednesday, as Lamont phases in the reopening of some nonessential businesses that were shuttered due to the coronavirus pandemic. But what do restaurants do if they don't have seating outdoors? From Mystic to New London to Norwich, it means placing tables on side streets, parking lots, sidewalks, courtyards and in on-street parking spaces.
More Topics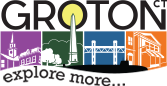 On Wednesday, Connecticut will allow the reopening — under strict guidelines — of hair salons and barbershops, restaurants, museums and zoos, retail shops and malls, offices, university research programs and outdoor recreation that had been shut down due to the coronavirus pandemic. Click here for the ful article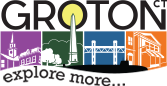 Fitch High School seniors, like their counterparts across the world, encountered disappointments over the last few months, as end-of-the-year traditions were canceled amid the COVID-19 pandemic. But the high school's graduation committee was determined that even though the seniors would not be able to physically walk across the graduation...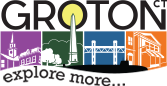 The Representative Town Meeting gave its approval Wednesday for the town to enter into an option to purchase agreement with DonMar Development for the 14-acre William Seely School property. The vote was 27-2, with three abstentions. The North Haven-based development company is proposing to redevelop the long-vacant former school...