Many area book shops, music stores reopening Wednesday
20 May 2020
Small Business
It probably won't attain Black Friday status in shopping lore, but a lot of consumers have been waiting anxiously for Wednesday when the state of Connecticut allows, with strict guidelines, the reopening of many retail establishment including those much-loved, browse-centric bookstores, vinyl/CD shops, and musical instrument purveyors.
More Topics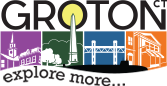 Gov. Ned Lamont reversed course on Monday and announced hair salons and barber shops will not reopen on Wednesday, but instead in early June when similar Rhode Island establishments are scheduled to reopen. Lamont said in a joint announcement with Rhode Island Gov. Gina Raimondo that after "extensive discussions"...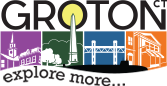 On Wednesday, Connecticut will allow the reopening — under strict guidelines — of hair salons and barbershops, restaurants, museums and zoos, retail shops and malls, offices, university research programs and outdoor recreation that had been shut down due to the coronavirus pandemic. Click here for the ful article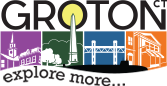 The state is allowing outside dining as of Wednesday, as Lamont phases in the reopening of some nonessential businesses that were shuttered due to the coronavirus pandemic. But what do restaurants do if they don't have seating outdoors? From Mystic to New London to Norwich, it means placing tables on...