Let the music play: Mystic Disc adjusts business model to survive during pandemic
13 Jul 2020
Small Business
In his 37 years as a record store owner, Dan Curland has seen a wide range of events that have impacted his business.
The owner of Mystic Disc, a small specialty shop along Steamboat Wharf just west of the Mystic River, has made ends meet during challenging weather events such as Hurricane Sandy, survived a downtown streetscape project that he said restricted customer access to his store for months, and has ridden the highs and lows that have come from contemporary events such as the Sandy Hook school shooting, which impacted shopping habits throughout the region.
More Topics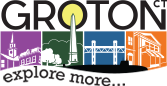 Click here to watch the feature on Barley Head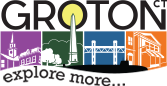 As Electric Boat expands in the coming years, more workers will travel to the City of Groton each day, a trend anticipated to add pressure on available parking. The Southeastern Connecticut Council of Governments will begin next month a study that will provide recommendations on how to accommodate the...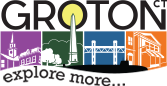 The schooner Argia on Wednesday passed through a Noank shipyard. Click here for the article and pictures Website