Pandemic's toll on restaurants, entertainment venues tough to pin down
It was inevitable that state government's response to the COVID-19 pandemic would wreak havoc on the leisure and hospitality industry, a "supersector" of the Connecticut economy.
Hundreds of restaurants have closed, some for good, due to capacity restrictions, while theaters and other entertainment venues have been dark.
Just how many?
More Topics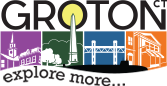 With the state's largest rainy day fund in history, Moody's Investors Service upgraded Connecticut's bond rating Wednesday for the first time in 20 years. As tax collections have performed better than expected during the ongoing pandemic, the Wall Street rating for general obligation bonds was moved from "A1" to...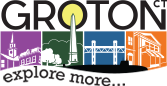 The Acting Secretary of U.S. Navy Thomas Harker visited Sikorsky in Stratford on Wednesday to see the production of CH-53K King Stallion helicopters, which the aircraft company is manufacturing for Navy use. The tour followed a visit by Harker to General Dynamics Electric Boat in Groton and the U.S. Coast...