Data centers target eastern Connecticut for development
20 Sep 2021
Economic Development
Data centers could soon be coming to Groton, Bozrah and Griswold.
Montville and Norwich, also candidates for data centers, are a bit further away from putting in such facilities.
During this past legislative session, lawmakers passed a measure erasing the property and sales tax burden on data center developers for 20-30 years, depending on the size of the developer's investment. The move is important to eastern Connecticut, a potential landing spot for such facilities, which can help grow a town's grand list.
A qualified data center is defined as a facility that houses networked computer servers in one location, centralizing the storage and dissemination of data.
More Topics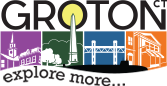 Tidal River Holdings LLC, whose members include Outer Light Brewing Company owners Matt Ferrucci and Tom Drejer, has purchased the Galaxy Roller Rink property at 210 Bridge St. for $2,449,500 and the two-family home at 240 Bridge St. for $150,000. Ferrucci, agent of the LLC, said they're mulling over their...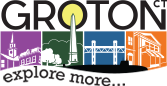 Summer is the perfect time grab a seat outside and dine al fresco but it can be even better if you add a great view. Here are Connecticut Magazine's picks for the state's best restaurants on the town. Click here to see what restaurants made the list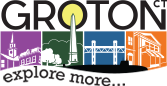 U.S. Sen. Chris Murphy said Thursday he was hopeful the Biden administration would grant final approval early next year to designate a wide swath of eastern Long Island Sound as a National Estuarine Research Reserve. The proposed 52,160-acre reserve, stretching from the Lower Connecticut River Valley in Essex to the...