Nautilus leaves Submarine Force Museum for $36 million preservation project
The Nautilus, the world's first nuclear-powered submarine, was towed Friday afternoon from its home at the Submarine Force Museum upriver to a pier at the Naval Submarine Base, where it will undergo an estimated $36 million preservation project.
Capt. Kenneth Curtin, the new commanding officer of the sub base, and other Navy officials said this will ensure the historic ship is around for another 30 years to educate and engage the public. It is expected to return to the museum in the spring or summer.
More Topics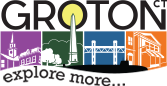 A new housing market study projects that Groton will face "a significant unmet housing demand" over the next decade, with hiring at Electric Boat among the major drivers. Daniel Stevens, senior project manager at Camoin Associates, an economic development consulting firm based in Saratoga Springs, N.Y., presented the study findings to the Town Council thi...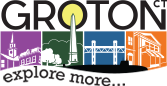 Mystic — It's pumpkin-picking season. Families were visiting the harvest patch at Whittle's Willow Spring Farm on Thursday, picking out their favorites of the large orange squashes. The farm stand is open Monday through Saturday from 9 a.m to 6 p.m. and Sundays from 9 a.m. to 5 p.m. Click here to see photos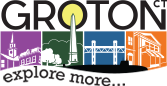 Jonathan Kerendian, owner of Blue Rock Property Group of Long Island, N.Y., the project developer, said in a recent phone interview that with the coronavirus pandemic, the Days Inn was not having the same occupancy numbers that it used to, and the former owner felt it was time to sell. Rather tha...