Questions Abound as Area Restaurants Head into the Holidays
10 Dec 2021
Small Business
For restaurants, caterers and events venues, the curveballs have kept on coming, in the form of supply chain bottlenecks, labor shortages, and renewed concerns about COVID-19.
"It's been challenging, that's for sure, without a doubt," said Greg Gardner, general manager of J.Timothy's Taverne in Plainville.
But where challenges arise, there's also room for innovation — and restaurant owners say they are looking ahead, preparing special offerings for the holidays and into the New Year, and expanding on some of the quick pivots they were forced to make last year.
More Topics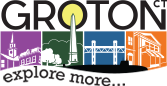 Family members of submariners on the USS Delaware got a visit Thursday from first lady Jill Biden and Navy Secretary Carlos Del Toro, at a festive holiday gathering that United Through Reading hosted at the U.S. Submarine Veterans Club. Biden is the sponsor of the USS Delaware, a Virginia-class...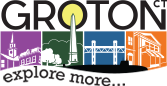 The Eastern Regional Tourism District will provide grant funding for marketing initiatives in support of eastern Connecticut's tourism economy. Eastern Connecticut businesses, nonprofits and municipalities are encouraged to develop marketing plans that focus on the region's tourism economy and encourage the safe enjoyment of Connecticut's tourism opportunities. Applications will be...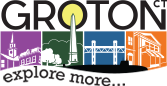 First lady Jill Biden's office announced Monday that she and Secretary of the Navy Carlos Del Toro will travel here on Thursday to meet with families of the USS Delaware (SSN-791), the submarine she sponsored. Click here for the full article