Industrial park expansion in region fueled by growing demand
Groton — Next summer, those finishing an intense workout at Crossfit Inguz on Leonard Drive will be able to reward themselves by going next door for a little craft beer and cheese.
That's when the Beer'd Brewing Co. of Stonington and The Mystic Cheese Co. of Lebanon are slated to move into a building near the end of the street in the Airport Industrial Park. The foundation has been poured and parts for the 12,000-square-foot building are arriving Jan. 5.
Click here for the complete article
More Topics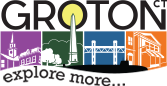 General Dynamics Corp. 's GD business division, Electric Boat, recently secured a modification contract for providing fiscal 2018 lead yard services and development studies and design efforts for Virginia-class submarines. Majority of the work related to this deal will be carried out in Groton, CT. Click here for the complete article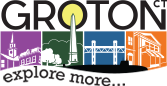 By night, the river glides through the heart of Mystic in silence. It's dark and mysterious, with a moody quietude that makes it easy to imagine tall ships sailing the narrow waterway out to the harbor and beyond. But tonight is different. On this late November evening, the river blaze...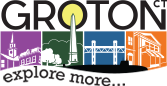 FOR IMMEDIATE RELEASE December 2017 GROTON, CT -- The newly created Groton economic development website offers a full suite of business assistance resources and comprehensive business information. Investors, businesses and new residents can visit http://exploremoregroton.com to access the available assets. Groton economic developers want to attract new businesses, entrepreneurs and residents t...