Groton Ink Master returning to tattoo show as mentor
In October, Steven Tefft was filming the 10th season of "Ink Master." Tefft, who owns 12 Tattoos on Route 12 in Groton, previously won the title of Ink Master in season two — and with it, $100,000. He is back for the new season, subtitled "Return of the Masters" and premiering Jan. 9 at 10 p.m. Tefft, 48, and two other Ink Masters are returning, not as contestants but as mentors.
His "Ink Master" win in 2012 was great for business. He has flown to Argentina and Brazil to do tattoos, and has gotten offers to go to Germany, Australia and Canada. People recognize him in airports and want pictures. He is booking six to eight months out. His rates are up to $200 an hour. He has more than 70,000 followers on Facebook and over 40,000 on Instagram.
More Topics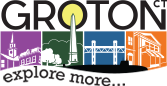 Groton — Next summer, those finishing an intense workout at Crossfit Inguz on Leonard Drive will be able to reward themselves by going next door for a little craft beer and cheese. That's when the Beer'd Brewing Co. of Stonington and The Mystic Cheese Co. of Lebanon are slated to mov...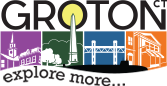 General Dynamics Corp. 's GD business division, Electric Boat, recently secured a modification contract for providing fiscal 2018 lead yard services and development studies and design efforts for Virginia-class submarines. Majority of the work related to this deal will be carried out in Groton, CT. Click here for the complete article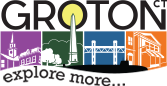 By night, the river glides through the heart of Mystic in silence. It's dark and mysterious, with a moody quietude that makes it easy to imagine tall ships sailing the narrow waterway out to the harbor and beyond. But tonight is different. On this late November evening, the river blaze...