Jim Turner, credited with saving EB from closure, dies at 83
James E. Turner, Jr., a former president at Electric Boat who is widely credited with keeping the company afloat amidst downsizing and Navy cuts, died Dec. 27 at the age of 83.
"I think he'll be long remembered as one of the best leaders Electric Boat had during a difficult business time," said Peter Green, 77, of Waterford, who was director of purchasing under Turner.
More Topics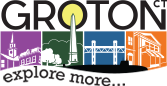 In October, Steven Tefft was filming the 10th season of "Ink Master." Tefft, who owns 12 Tattoos on Route 12 in Groton, previously won the title of Ink Master in season two — and with it, $100,000. He is back for the new season, subtitled "Return of the Masters" an...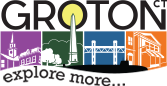 Groton — Next summer, those finishing an intense workout at Crossfit Inguz on Leonard Drive will be able to reward themselves by going next door for a little craft beer and cheese. That's when the Beer'd Brewing Co. of Stonington and The Mystic Cheese Co. of Lebanon are slated to mov...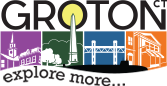 General Dynamics Corp. 's GD business division, Electric Boat, recently secured a modification contract for providing fiscal 2018 lead yard services and development studies and design efforts for Virginia-class submarines. Majority of the work related to this deal will be carried out in Groton, CT. Click here for the complete article