USS Virginia, one of the first fast-attack submarines to be integrated, returns home
When the USS Virginia returned to port Thursday, most on board were returning from their first deployment, including several female officers, who are among the first women to serve on submarines.
"I'm not a female member of the crew. I'm just another crew member," Lt. j.g. Heather Kerber said of being one of five female officers assigned to the Virginia. "We're not men. We're not women. We're Virginians."
The Virginia was one of the first fast-attack submarines to which female officers were assigned, and the boat has deployed twice now with women on board. The five female officers assigned to Virginia range in rank from ensign to lieutenant, and for three of them, this deployment was their first.
More Topics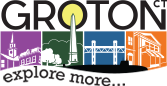 Planning Director Jonathan Reiner said Tuesday the town would begin marketing the former Colonel Ledyard School and former Pleasant Valley Elementary School for development as soon as both are turned over to the town. The town owns the Colonel Ledyard School at 120 West St. but had leased it to th...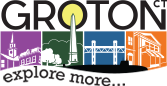 A website that bills itself as "the world's #1 site for vacation rentals" has Mystic at the top of its list of the "15 Prettiest Small Towns in the U.S." "This quaint seaside village is dedicated to all things maritime," the website, Tripping.com, says. Click here for the full article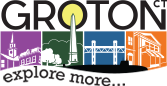 Throughout his career as a pastry chef, Adam Young of Westerly wowed people with his famous French macarons, exquisite cake designs, and impeccably flavored tortes, tarts, and other sweet treats. Adam wanted to share his craft with a wider audience – in a place that catered to locals and tourists alike...