New Asia Market: Purple Yam, Jackfruit or Sticky Rice
6 Mar 2018
Small Business
Hyung Im stops stocking shelves to help a man looking for sticky rice.
The owner of New Asia is repeatedly interrupted as he arranges jars of roasted eel, tins of broiled mackerel, containers of kimchi, and Japanese cookies and candies on the shelves of his specialty food market at 505D Long Hill Road.
He chuckles each time he suspends his task, always eager to help a customer find what they're searching for.
More Topics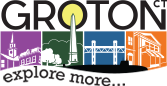 Mystic Restaurant Week 2018 will take place from March 5 to 11, with more than 20 participating restaurants in the Mystic, Groton and Stonington areas offering special multi-course lunch and dinner menus and specials at fixed prices. Most of the restaurants' lunch menus are set at $15 and dinner...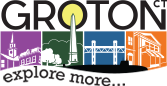 Construction workers raise the second floor of the new Central Hall Block building on West Main Street in Mystic on Monday, Feb. 26, 2018. Click here for full article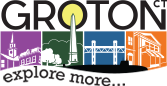 The Connecticut Airport Authority wants to bring back regional commercial service to Groton-New London Airport and is in discussions with an air carrier, according to the executive director of the authority. Executive Director Kevin Dillon told an audience of about 35 on Thursday that the authority also is speaking...