Family-Friendly Happy Hour
3 Apr 2018
Community Interest
A family trip to Mystic may include the historic Mystic Seaport and interactive Aquarium. A boat tour or visits to quaint shops rounds out the smiles and sweet memories. Now you're downtown at the edge of the Mystic River watching boat traffic but don't want this fabulous day to end. Ice cream and candy shops beckon but your parental responsibility kicks in and you wonder where to find real food your kids will eat. The surprising answer is Happy Hour… with the whole family. Yes, really. Savvy adults have enjoyed food and drink bargains this way for years but there's no reason why families with children can't do the same thing. Mystic abounds with family-friendly options.
More Topics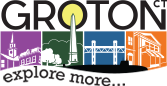 Click here to see some photos form the Mystic Irish Parade held on Sunday, March 25th.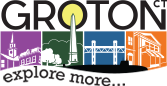 Several area libraries will be participating in the "Passport to Connecticut Libraries" program during the month of April. A Connecticut Library Association initiative, the Passport program encourages residents to visit their local libraries and others around the state, learn about the programs and other services available, and appreciate each library's...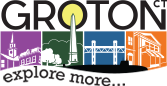 Inspired by an early March meeting among several police chiefs and U.S. Sen. Richard Blumenthal, Groton Town police have adopted a new policy regarding officer presence in schools. Called "Every School, Every Day," the approach is not altogether different from what the department already does. There's a resource officer...