Savor The Local Delicacies In Groton
When you visit Groton, be sure to bring a hearty appetite. Our community features an array of unique shops that will leave your taste buds craving more. One such example is the family-owned Sift Bake Shop, which specializes in artisanal breads, signature cakes and macarons. Your mouth will water just looking at the colorful displays! Each savory treat is made fresh every day, and their exhibition kitchen allows visitors to watch the bakers at work.
Feeling thirsty? Step in to Barley Head Brewery. Their weekly-changing draft list will keep you coming back to taste the latest creation. The ingredients are also sourced locally, sometimes from the brewer's own garden. To read more about the local delicacies you can find in the Groton area, click here.

More Topics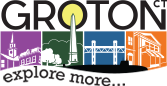 The scent of hardwood floors is still fresh in one of the airy yoga studios upstairs, with views overlooking the boats on the Mystic River. Across the hall, infrared heating panels can get the other studio up to 97 degrees for a class appropriately titled "Ultimate Sweatfest." Downstairs, jars...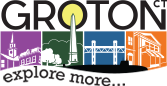 Groton held its annual Independence Day Parade on July 4th.  Click here for full article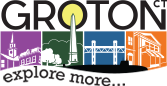 Several dozen people were there when the first notes of the National Anthem began to drift through the quiet streets of Noank on Wednesday afternoon. And they were almost all still there two hours later, when the Noank-Mystic Community Band ended their concert with a lively version of John Philip Sousa's "The Stars and...