GOV. MALLOY: FEDERAL GRANT WILL AID NEW ENGLAND STATES IN CREATING COALITION TO COLLABORATE ON DEFENSE-RELATED BUSINESS
$1.5 Million Awarded to New England States for Regional Defense Industry Collaboration
(HARTFORD, CT) – Governor Dannel P. Malloy announced that Connecticut, Vermont, New Hampshire, Maine, Massachusetts, and Rhode Island have received a joint grant of $1.5 million from the U.S. Department of Defense's Office of Economic Adjustment to create an organization that will be known as the New England Regional Defense Industry Collaboration. Over the next eighteen months, this funding will be used by the organization to coordinate the growth of defense-related businesses across the six-state New England region. The primary goals will be to aid small and medium-sized businesses in meeting new cybersecurity requirements for businesses participating in the defense industry supply chain, as well as to create a trusted supplier network that will make it easier for large defense contractors to locate smaller suppliers that are able to meet their production, certification and process requirements.
More Topics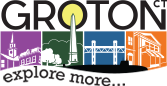 When you visit Groton, be sure to bring a hearty appetite. Our community features an array of unique shops that will leave your taste buds craving more. One such example is the family-owned Sift Bake Shop, which specializes in artisanal breads, signature cakes and macarons. Your mouth will water just...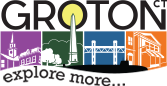 The scent of hardwood floors is still fresh in one of the airy yoga studios upstairs, with views overlooking the boats on the Mystic River. Across the hall, infrared heating panels can get the other studio up to 97 degrees for a class appropriately titled "Ultimate Sweatfest." Downstairs, jars...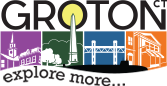 Groton held its annual Independence Day Parade on July 4th.  Click here for full article