Looking to start a business in Connecticut?
Let us help you get your business started off on the right foot!
We all know that business success doesn't happen by accident. It's planned for - but without a roadmap, it's hard to know what you are working towards.
Rather than going it alone, let CERC guide you through the process of starting a new business here in Connecticut. We'll cover:
Self discovery - are you really ready to start your own business?
Business planning - how to develop a strong foundation
Legal structure options - how to choose the right legal structure
Finding the right location - considering all of your options and requirements
Registration and licensing - what will you need to operate legally in the state?
In addition to the weekly videos and emails, connections to resource partners and downloads will provide you with the information you need to start a business in Connecticut.
More Topics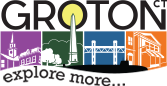 In this episode of CERCONOMY, CERC team members Jason Giulietti and Erron Smith talk about the ways Connecticut is working to attract international and domestic businesses to the state. Through a collaborative relationship with The Connecticut Department and Economic and Community Development, CERC works to coordinate partner organizations to work...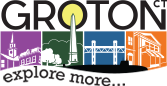 Groton, Connecticut is an ideal place to call home because it's a perfect blend of small-town living and big-city possibilities. Whether you want to live by the beach, in a historic neighborhood or in a downtown apartment, Groton has it all. Being located near rivers and several parks means there's...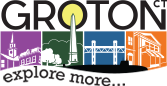 In this episode, Courtney Hendricson, CERC's VP of Municipal Services, shares the CERC definition of local economic development – retention, expansion, attraction, and creation. Learn ways that a town's elected officials can be doing all four economic development components within the context of community character.