Connecticut's Coastal Pearl
A Quaint Waterfront. Fascinating History. Inviting Shops and Restaurants. There's No Mystery Why Mystic Is An Irrestible Draw For Visitors.
It's a balmy night in Mystic, Connecticut, and the tang of the salt air is unmistakable. Seagulls wail as they make one last swoop along the waterfront in a bid for a final snack before the sun takes a bow. Visitors, some nursing ice cream cones, quietly scan the harbor and watch the fading sunlight.
Sitting at the mouth of the Mystic River in southeastern Connecticut, Mystic is a small town with a big reputation. Its name derives from the Pequot tribe's word "missituk," meaning "great tidal view," and it's no wonder; the river here is deep and wide and flows directly into Long Island Sound and out to the Atlantic Ocean. The location has proved throughout history to be a logistically advantageous spot for international vessels to set off across the Atlantic.
Mystic is the quintessential coastal town, a beguiling place filled with atmospheric nooks and crannies. Yes, it's anchored in history, but this village is never static thanks largely to the ever-changing waterfront. One moment, it can be shrouded in fog, casting an eerie net over the river, and the next moment, the fog lifts and sunlight pings the water, setting it ablaze.
More Topics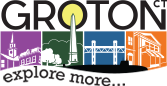 U.S. Sen. Chris Murphy (D-Conn.) and others in the Senate have introduced the Living Shorelines Act, legislation that would create a new grant program under the National Oceanic and Atmospheric Administration (NOAA) for nature-based shoreline protection projects known as living shorelines. Living shorelines are a type of green infrastructure...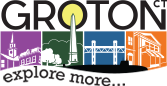 With August coming, the first day of school is looming over students' heads. But though they made dread going back to school, kids in Connecticut should consider themselves lucky. According to WalletHub, Connecticut has the third best school system in the country. Click here for the full article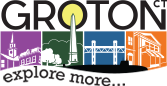 Connecticut's ports should be enlisted to do more to promote commerce, advocates said Thursday as they released a five-year plan outlining ways to strengthen the state's maritime economy. The Connecticut Port Authority called for redevelopment of the State Pier in New London, building more volume in the commercial ports of Bridgeport, New...