Need Better Morale in the Workplace? Simulate a Plane Crash
21 Sep 2018
Small Business
Montana Woods, 19, a pre-med student at the University of Connecticut, had been told what to do, yet, as the water rose above her head, she was seized by fear and panic. Upside down, water filling her sinuses, it was difficult to remember how to escape.
Ms. Woods and seven others — two university students, four trainers from a personal training company and the owner of a paving company — spent the Saturday before Thanksgiving surviving mock plane crashes at an indoor pool in Groton, Conn.
More Topics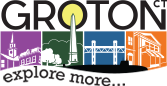 Electric Boat on Thursday night held a meeting to present its plans for an $850 million project to expand and improve its Groton shipyard, including a new construction bay where a new class of ballistic-missile submarines will be built. More than 50 people turned out for the meeting at...

Fearless Flyers Academy Offers Experience Unlike Any Other in New England Our region is known nationwide for our underwater expertise and submarine base. But here's something you might not know: you can also visit the Groton area and learn to fly! The Fearless Flyers Academy opened...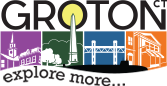 High school students from around the state enrolled in the UConn ECE program, along with staff and students from UConn's Avery Point campus compete in the 8th annual UConn Avery Point/UConn Early College Experience cardboard boat races Wednesday at Eastern Point Beach.  Click here for the full article