Chelsea Groton Bank Wins 2018 Top Workplaces Award
Chelsea Groton Bank has been awarded a 2018 Top Workplaces honor by The Hartford Courant, for the third year in a row. The Top Workplaces lists are based on the results of an employee feedback survey administered by Energage, formerly WorkplaceDynamics, a leading research firm that specializes in organizational health and workplace improvement. Several aspects of workplace culture were measured, including alignment, execution, and connection.
More Topics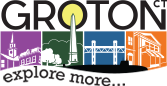 U.S. Senator Chris Murphy (D-Conn.) announced marine and naval systems developer and manufacturer LBI Corp in Groton is this week's "Murphy's Monday Manufacturer." LBI Corp was founded by Peter Legnos in 1971, originally specializing in the designing and manufacturing of sailboats. Click here for the full article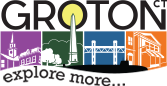 Electric Boat on Thursday night held a meeting to present its plans for an $850 million project to expand and improve its Groton shipyard, including a new construction bay where a new class of ballistic-missile submarines will be built. More than 50 people turned out for the meeting at...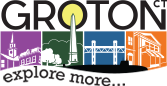 Montana Woods, 19, a pre-med student at the University of Connecticut, had been told what to do, yet, as the water rose above her head, she was seized by fear and panic. Upside down, water filling her sinuses, it was difficult to remember how to escape. Ms. Woods and...