Groton business owner directs improv toward scientists, 'others who want to have fun'
"The sky is green today," asserted Bridget K. Brown, owner of StoryMatters LLC. Ignite Program Manager Emma Palzere-Rae replied, "Yes, and it looks like it's going to rain."
"The rain will come down in poodles."
"Yes, and my cat will be doubly upset."
Anyone remotely familiar with improvisational comedy knows that "Yes, and..." is the first rule, meant to signify that a participant should always accept the premise of another participant, and then expand on it. But Brown's style of improv is not about comedy.
"We're not trying to teach you how to be a character. We're not trying to teach you how to be a comedian," she said. "We're trying to increase your ability to listen, respond and focus."
This is the premise behind her class "Improv for Scientists and Others Who Want to Have Fun." Brown, whose business offers workshops on public speaking, corporate storytelling and more, runs the free, public session once a month from noon to 12:50 p.m. at BioCT Innovation Commons.
More Topics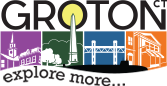 Mystic — Shoppers and revelers took to the streets of downtown Mystic on Tuesday for the Holiday Stroll & Luminara. Click here for pictures from the event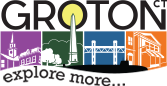 Gov. Dannel Malloy announced an increase in job growth across Connecticut. In the last year, 23,000 private sector jobs have been created.  It's the biggest one-year gain since 2011. Following a Bond Commission meeting, Malloy said the news was a win. The commission also approved $10 million...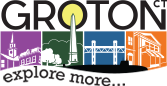 Gov.-elect Ned Lamont launched a series of strategic economic development tours Friday with a visit to Connecticut's southeastern corner, saying the region exemplifies the state's potential for growth. Lamont and Lt. Gov.-elect Susan Bysiewicz, along with the region's state legislative delegation, met with business, labor, education and municipal leaders,...