EB president predicts 'pretty stable' employment over next few years
Groton — While the outlook for Electric Boat continues to be positive, it will be a challenge over the next couple of years to sustain the workforce, now at 17,050 employees, until construction starts on a new class of ballistic missile submarines, the president of the company said.
Jeff Geiger, in giving his annual company update to a room full of local and state officials at the Mystic Marriott, said employment at EB will be "pretty stable" over the next three to four years, then hiring will ramp up again with the workforce likely exceeding 20,000 employees in the mid-2020s. Geiger said the company is forecasting about 4 percent revenue growth over the next two years.
The company expects to hire 1,400 employees this year compared to the 2,241 people hired in 2018. Of the new hires expected this year, about 900 of the jobs will be in Connecticut.
More Topics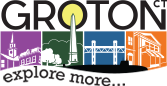 Tucked away in the business park across from the airport, you can sit down on a Saturday afternoon to eat a cheese board — with cherry jam, Marcona almonds and more — while peering into the cheese cave where the Bowhead Blue is aging. In a glass-walled room that is 52...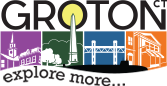 The Los Angeles class, fast-attack submarine U.S.S. Providence (SSN-719) returns to U.S. Naval Submarine Base New London after an eight month deployment in the European Command Areas of Responsibility. Click here to view the video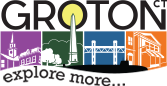 New Public-Private Partnership will Recruit and Retain Businesses; Names New Commissioner of DECD and Senior Economic Advisor (HARTFORD, CT) – Governor Ned Lamont unveiled key components of his vision to transform the state's economic development strategy: aggressive business recruitment; collaborative work across agencies to better support existing businesses and onboard...