CT grant program seeking health tech entrepreneurs; Bioasis CEO exits
The Connecticut Bioscience Pipeline, a state-backed program that aims to help entrepreneurs turn medical technology ideas into new business ventures, announced it is accepting applications for its latest funding round.
The state's quasi-public venture capital arm, Connecticut Innovations, said it will accept applications through 5 p.m. on April 26.
Launched in 2015, the pipeline is a partnership between CI, Yale University, Quinnipiac University and the University of Connecticut. It allows entrepreneurs and early-stage companies in the medical devices, drug delivery, diagnostics or health IT spaces to compete for grants.
Through the program, teams can qualify for up to $30,000 over 12 months to be used for business strategy, market definition and prototyping and proof-of-concept activities, program officials said.
Eligible applicants may include established companies, student groups or faculty members, all of whom must be affiliated with a Connecticut university. Projects from the pharmaceuticals, biopharmaceuticals and fundamental biology sectors are ineligible.
More Topics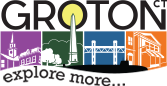 Groton Board of Education Chair Kim Shepardson Watson said she remembers as a fledgling on the board the discussions about the importance of bringing Groton together into one space, but never thought it could happen. But on Tuesday afternoon she and other officials and community members gathered for a...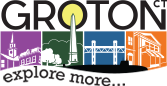 Say you're a ship captain and you want to know when one of your sailors is fatigued to the point he or she is at risk of getting injured. Some University of Connecticut students have an idea. The team of Devon Thompson, Julia Podsen, Yannis Halkiadakis, Prateek Rana and Kyle-Gabriel...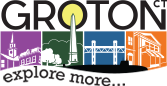 The Los Angeles-class attack submarine USS Pittsburgh (SSN 720) approaches New London Ledge Light on Tuesday as it departs New London Harbor for the final time. The Pittsburgh is bound for Washington state to begin the decommissioning process. Click here for the full article