The 20 Best Places to Go in 2019
We analyzed 43,706 data points to find vacations that provide the best value.
Paying for your dream vacation doesn't need to be a nightmare — and MONEY's 2019 Best in Travel guide is proof. From dramatic beaches and ski-friendly mountains to lively cities and seaside towns, the 20 destinations that make up our annual list are mindful of both your wanderlust and your wallet.
For the fourth year, MONEY is highlighting domestic and international locations that offer the best value for you right now. Our winners, distributed around the globe, are full of activities and amenities that make vacations memorable—at price points that make them relatively affordable.
There's no favoritism here. To create the list, we employed a rigorous methodology featuring more than 43,000 data points collected from dozens of sources, including our main partner, Kayak.com. We evaluated the cost and quality of nearly 750 popular destinations to find you the ultimate travel experiences. (See full methodology.)
More Topics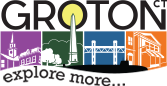 Destroying enemy surface ships and submarines, "spying" close to enemy shores, bringing massive firepower to strategic areas and launching deadly undersea drones are all missions the Navy hopes to see more of in the future -- as the service plans to add as many as 32 attack submarines in just the next...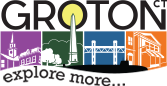 As cars drive passed on busy Fort Hill Road, sunlight streams through the floor-to-ceiling windows and into a sitting area with four chairs, a rug and plants. It's one of three sitting areas in Wildflower Salon, a setup meant to emphasize that the owners want you to stay and relax...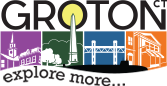 Friends, from left, Roger Stohlberg, Cody Lamprey and Evert McKee, all of Woodstock, kayak Thursday at Bluff Point State Park in Groton. "On a day like today, it's worth the drive," said Stohlberg, who said it's one of his favorite areas to kayak. Click here to view photos