Grocery stores, restaurants, recreation sites among residents' requests for future retail in Groton
Consumers in Groton enjoy going to rock concerts, night clubs and the zoo. They're very physically active and like outdoor activities, such as hiking and boating.
They're more concerned about cost than quality and are willing to shop around to find the best price.
Those are some of the findings from a recent analysis of Groton's retail market and consumers. Potential businesses looking to find markets that best suit them consider such data when deciding where to open a store, said Casey Kidd, CEO of Texas-based NaviRetail.
More Topics
The blast of a fire whistle echoed through downtown Mystic, setting in motion an event the village had long awaited. On the Groton side, a delegation of officials set out from the Mystic Hook and Ladder Co., while in Stonington, another contingent left the B.F. Hoxie Engine Co. The...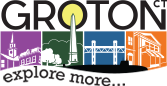 Chelsea Groton Bank has been ranked the #1 bank in Connecticut on the Forbes list of Best-In-State Banks 2022. This prestigious award is presented by Forbes and Statista Inc., the world-leading statistics portal and industry ranking provider. The awards list can currently be viewed on the Forbes website. Forbes...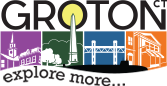 Artist Helena Chastel gets some help from Alex Page, both of New York, as they work on installing her piece "Chameleon" along the path at UConn Avery Point in Groton Monday, July 11, 2022. The piece is made of welded corten steel. Click here for the full article