Redevelopment plans sought for Hodges Square, Thames Street area
17 Jul 2018
Economic Development
The cities of New London and Groton, in partnership with Thames River Innovation Place, are seeking a consultant to prepare redevelopment analysis plans for both Hodges Square in New London and Thames/Bridge Street in the City of Groton.
The process will "serve to strengthen the function, sense of place, economic vitality, and transportation infrastructure to create a blueprint for redevelopment with a focus on specific and individualized real estate analysis and recommendations," reads the RFP, released Friday.
More Topics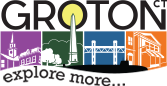 Connecticut has won federal approval of its 72 "opportunity zones'' (OZs) statewide, including seven in New Haven, making them eligible to lure tax-favored private investment to improve housing and jobs in the neediest areas, authorities say. Gov. Dannel P. Malloy on Friday announced the U.S. Treasury ratified all 72...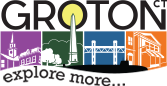 Keith Brothers feels that far too often when local development happens, unions are the last to be contacted, and there's no early assurance that jobs will be local. But Brothers, business manager of the Connecticut Laborers District Council and president of the Norwich-New London Building Trades Council, said that's...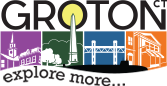 Read the 5th Edition of Doing Business in Connecticut 2018 here.