Preparing Our Communities to Be Competitive in the Business Recruitment Process
The months of September and October always represent periods of transition and change on the calendar. September marking the unofficial end of summer, as people prepare to return to school and work. October, often times, represents an upcoming change in elected officials and preparation for changes in policy. In these months, we also tend to enjoy nature at its best, and bare witness to its worst; as leaves begin to showcase a myriad of colors in the north, while our coastal counterparts in the south prepare for the environmental threats posed by tropical storms and hurricanes.
But what remains a constant, is our need to always be prepared for the future. Prepared to adapt to structural and cyclical changes that have a direct or indirect impact on commerce; which subsequently would effect our ability as a state to compete for private investment.
More Topics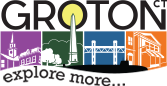 "The sky is green today," asserted Bridget K. Brown, owner of StoryMatters LLC. Ignite Program Manager Emma Palzere-Rae replied, "Yes, and it looks like it's going to rain."  "The rain will come down in poodles." "Yes, and my cat will be doubly upset." Anyone remotely familiar with improvisational...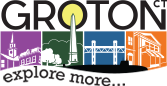 Mystic — Shoppers and revelers took to the streets of downtown Mystic on Tuesday for the Holiday Stroll & Luminara. Click here for pictures from the event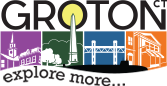 Gov. Dannel Malloy announced an increase in job growth across Connecticut. In the last year, 23,000 private sector jobs have been created.  It's the biggest one-year gain since 2011. Following a Bond Commission meeting, Malloy said the news was a win. The commission also approved $10 million...