Kickstart Your Business in Groton
Here in Groton, we are committed to helping your new business succeed. There are multiple opportunities for loans and grants, and our economic development team is ready to help you find an operating space that suits your needs. When you are ready to draft a business plan, we have classes and one-on-one counseling programs available. The local Chambers of Commerce are also ideal sources to help you set up business insurance, as well as employee benefits and workman's compensation. We are also armed with proven marketing and PR techniques that will get the community buzzing about your product.
Groton's central location in the region is also an enticing reason you should place your headquarters here. We are situated just about two hours away from both Boston and New York City, with easy access to major interstates. Click here for more information about how to get started.
More Topics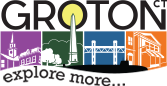 Norwich — The Connecticut Department of Labor kicked off its annual CT Learns & Works conference on Wednesday morning at Three Rivers Community College, the location for the first of four symposiums across the state. "The purpose of CT Learns and Works is to bring educators and employers together to...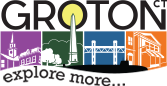 Electric Boat said it's poised for a major upgrade of its facility in Groton Connecticut. The company is planning to spend $850 million and hire another 2,000 workers. Connecticut officials have pledged to provide $80 million in economic development aid.  Congressman Joe Courtney calls it an important moment for...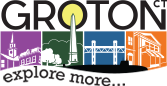 Adam Young of Sift Bake Shop in Mystic is the "Best Baker In America." The pastry chef was crowned the winner of the second season of the Food Network baking competition show Monday night. Click here for the full article